High Flex Drag Chain Cables
There are lots of different industry names for cables required in repeat motion applications ie those applications where a cable is moving in a single axis of motion either vertical or horizontal so we will try and help break the confusion on these cables in this post.
Every manufacturer has their own brand name however these are the common generic terms:
Drag chain cables
Flexible Drag cables
High Flex cables
Power chain cables
Dynamic cables
Motion cables
Energy chain cables
Energy cables
Power track cables
Robotic cables ( incorrectly)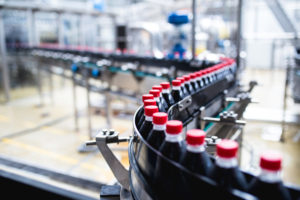 Generally all the cables are the same for the first 9 and although insulation and jacket materials change as does screening options. Manufacturers will of tested to millions of cycles on a test bed and often will state that their cables are good for x million of cycles. These cables are all designed and laid for single axis motion and can be used in or out of a plastic drag chain, generally a class 6 conductor giving it very good flexibility.
Confusion
The confusion starts to come into the equation when people refer to these cables as robotic cables they are not, A robotic cable is designed for twisting and torsion applications like for instance on a Robot ( hence the name) and robotic cables have a completely different internal lay length and design and do each cable does not suit the others application.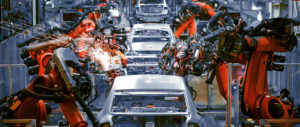 Right Cable for the job 
Here at Contact Cables we partner with many of the worlds leading manufacturers to bring you a range that can  offer a range of both screened and un-screened and both PVC and PUR sheath materials depending on the environmental requirements. As we are not tied to any one manufacturer we can ensure you get the right cable for your application.
We offer a selected range on the site here  however if you have a requirement outside of these cables please do not hesitate to contact our sales team for help and support.
Call on 0044 (0) 1480 861348