WRAS Material Approval for Contact Cables Ltd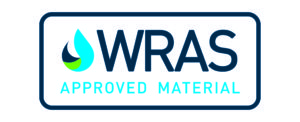 Contact Cables Ltd is delighted to announce that we have been awarded secondary approval by WRAS for the materials used on the Clean Cable 3 series of cables.
WRAS approved materials and products are now being widely adopted by water authorities as a replacement to the H07 RNF rubber cables historically installed in pump installations. The WRAS approved material means it is suitable for use in drinking water environments.
WRAS explain what they are about and their purpose on their site as detailed below :
The purpose of WRAS is to contribute to the protection of public health by preventing contamination of public water supplies and encouraging the efficient use of water by promoting and facilitating compliance with the Water Supply (Water Fittings) Regulations and Byelaws in Scotland.
WRAS is a subscription membership company limited by guarantee and was incorporated on 4 August 2008. The subscribers of WRAS are the 26 UK Water Suppliers.
It has four core objectives:
1. To raise awareness and understanding of the Water Fittings Regulations*, through marketing and communications, advice, consultation, education and professional development.
2. To provide approval scheme, processes and guidance to enable organisations and individuals to demonstrate compliance with the Water Fittings Regulations*.
3. To provide cost effective support to water companies by providing guidance to enable consistent interpretation and enforcement of the Water Fittings Regulations*.
4. To represent the UK water supply industry as one voice on the Water Fittings Regulations and contribute to the development of relevant guidance, codes of practice and standards.
In this section you can find information about the WRAS team, WRAS Board and WRAS committees. In the resources section you can find copies of the WRAS annual reports, WRAS business plan and the company articles
*'Water Fittings Regulations' refers to The Water Supply (Water Fittings) Regulations 1999, The Water Supply (Water Fittings) Regulations (Northern Ireland) 2009 and The Water Supply (Water Fittings) (Scotland) Byelaws 2014.
The approval number is 1410569 and can be located directly on the WRAS website by following this link  https://www.wras.co.uk/search/products_and_materials/1410569
And the product range included in this material approval is visible on our site from this link https://www.contactcables.com/products/wras-approved-cables/
The History of WRAS is listed on their site by following this link https://www.wras.co.uk/about_us/history_of_wras/